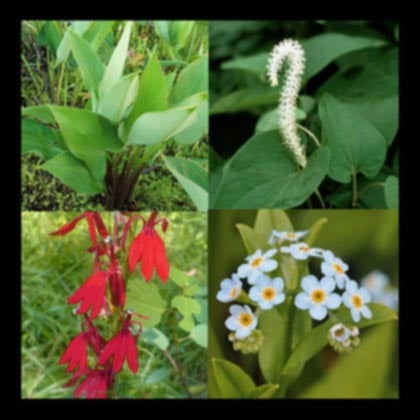 Part Shade Perennial Bog Plant Collection
---
These flowering bog plants will perform well in part shade. Add color to your water garden throughout the growing season with this hardy bog plant collection.
The collection includes:

1 Arrowhead or Arrow Arum
1 Aquatic For-Get-Me-Not
1 Lizards Tail
1 Cardinal Flower
NOT AVAILABLE TO SHIP TO CALIFORNIA or ARIZONA
If a plant in this collection is unavailable at time of shipment, or illegal in your state, the plant will be substituted with a similar plant.
---
More from this collection