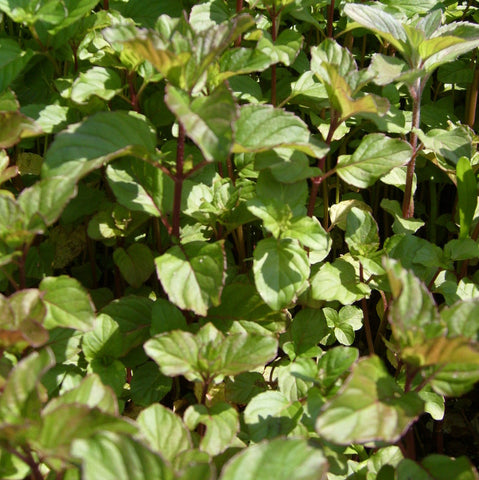 Aquatic Mint | Mentha Aquatica | Bunched Cuttings
---
Mentha aquatica grows fast and is well suited for stream beds and bog areas. Enjoy the fragrance of mint and an abundance of lilac-pink flowers. A favorite with water gardeners. Can be used to flavor tea, water or anything needing a sprig of mint.
Sold as multiple cuttings bunched together with a rubber band.  Minimum Quantity 5 Bunches
Aquatic Mint (Mentha aquatica) 
Hardiness Zone: 5-11
Light Requirements: Full sun to part shade
Height: 3"-12" - Spread: Running Habit
Water Depth: Moist soil or water up to 6"
---
More from this collection