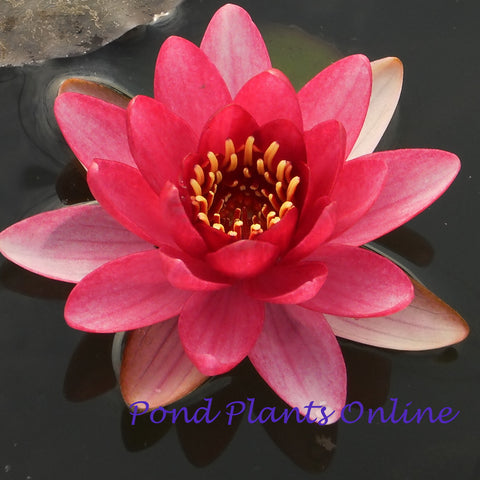 Xue Fei | Pygmy Red Hardy Water Lily
---
Pygmaea Xue Fei is a true miniature hardy red water lily with cupped, fragrant, brilliant bright red flowers that are 2 inches across, with bright orange stamens. Lily pads are plain green rounded leaves that are about 3"-4" in diameter. Fertilize regularly with PondTabbs Fertilizer Tablets for more flowers!

SIZE: DWARF (1' to 2' Spread)
LIGHT REQUIREMENTS: FULL SUN
WATER DEPTH: 6" TO 12"
USDA HARDINESS ZONES: 3-11
PLANTING CONTAINER: We recommend a small planting bag or an 8" x 5" Planting Basket.
---
More from this collection